Paper works

Swallows (2017),
one of a series of five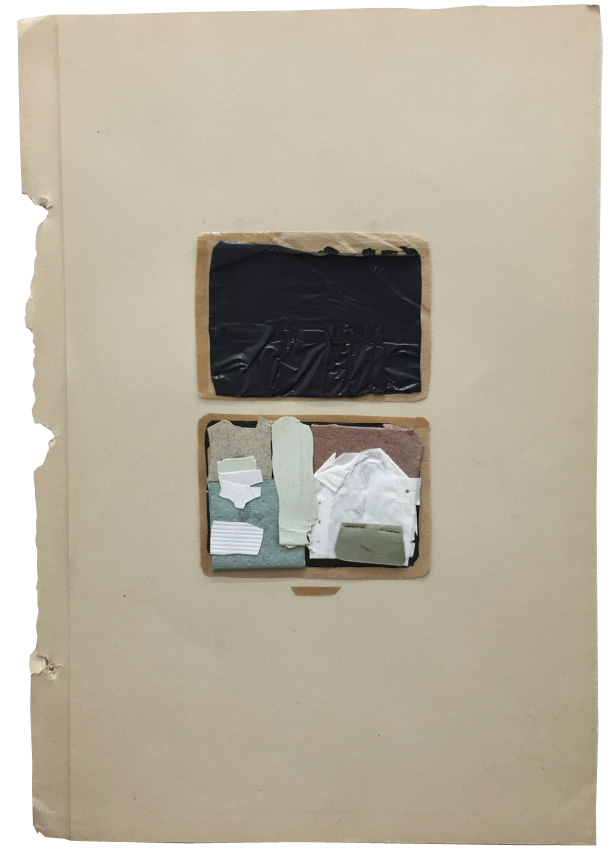 Suitcase (2005).
In these paper works I use found material such as pages of a book, foil, wrapping paper or envelopes, using the structure and feel of the material.
This work is 2,5 x 2,5 meter and is made of sheets of paper out of which I cut shapes, like children learn to do. I cut out themes that have to do with birth, death, sex, cooking, domestic life, and taped them together to make a kind of tapestry. It was shown at Buro Leeuwarden (2008), de Kijkkasten Amsterdam en Itea, Greece (2010).
Projects
In 2017 I was part of the exhibition at DAK, Joanneke Meester and Klaske Oenema I presume. Besides performance and projections I showed and sold paper works.
I'm not doing anything until I feel the need
(2016). This image appeared in Joanneke Meesters calendar. Earlier I made a linoprint with the apple theme. Stuck in a chair and too lazy to get rid of the core.
This series I made for a project at the Oerol festival in 2011 for the magazine WAAI produced by Wintertuin Nijmegen.
Copyright Klaske Oenema 2023 | klaskeo[at]yahoo.com